You might have registered yourself with WordPress.com and have tried their WordPress platform. And I assume you loved it. Because I loved it too. 🙂
But as you have started exploring the WordPress platform, you came across their WordPress.org and got to know that WordPress is an open-source software which means anyone can use it freely without paying a single dime now you are wondering how to install wordpress in your domain if it can be installed on any web hosting.
But what's the purpose of this article… you might be wondering?
So before I take a step forward, let's see what is it that I'll be talking about and what are the pros and cons of it.
Now, what if I tell you that having your blog/site running on WordPress.com will do more harm than good even though it provides access to the WordPress platform. Wondering why? Well keeping reading till the end and you will figure it out.
Hosting Site on WordPress.com
WordPress.com is actually a hosting service, created by the company called Automattic, that has a WordPress platform pre-installed but comes with different pricing plans. With different pricing plans, you can guess in advance that there would be limitations too. So, let's see some of the pros and cons of it.
WordPress.com Pros:
WordPress.com is great for people who are just starting out with blogging as the free platform offers 3GB of storage. Post that one has to upgrade to either Premium or Business plan.
WordPress will take care of all your updates and backup as they appear in your dashboard. You are no longer required to manually update your themes or plugins or even WordPress software.
WordPress.com Cons:
WordPress.com comes with a lot of cons as well. Below are some of the disadvantages listed below:
If you opt for the free WordPress.com plan then you won't be able to create your online presence because all you get is a subdomain. For example, it would be xyz.wordpress.com so all the hits that your site receives will be recorded to wordpress.com as it is the main domain which you don't own. For having a custom domain you have to upgrade a plan.
Free WordPress plan puts ads all-around your site which you cannot remove it and all the revenue from it goes to WordPress only.
You are not allowed to extend the functionality of your site by installing or uploading plugins. Plus you are not allowed to make any customizations to your site. You have to live with it forever until you decide to upgrade it to a higher plan.
The free plan doesn't allow you to perform any advanced optimizations to your site that help Google to better rank your site.
You are not allowed to integrate Google Analytics into your site as well.
How To Install WordPress?
Many people prefer running their blog/site on WordPress because of its ease in setting it up. But most of them get confused in choosing the correct platform that will ultimately measure your success. They usually get stuck whether to choose WordPress.com or WordPress.org.
As we have seen the limitations of WordPress.com above, I'll definitely not recommend that in case you are just starting out. In fact, I recommend you to always go for WordPress.org as WordPress.org provides you with the software package that you can install on your hosting panel and use it to its full potential without any limitations.
So, If you also want to run your blog/site on WordPress then we have come up with a comprehensive guide that will tell you how to install WordPress in your own domain without the need of having any technical knowledge.
WordPress is a free and most widely used Content Management System (CMS) around the globe. It is easy to use and does not require one to have any technical knowledge to run it. One should only possess a basic knowledge of the Internet.
Now let us begin with the tutorial.
Things You Will Need Before Installing WordPress:-
Your own domain name. It can be .com, .info, .in depending upon your need.
Good Hosting account that knows WordPress. There are a whole lot of hosting providers available on the Internet. You can go out there and research what hosting provider suits you the best. But we recommend you to use HostGator or Bluehost.
If you are wondering how to create a hosting account, I recommend you read the below section first:
Once you are provided with your hosting account, log in to your cPanel. Most good hosting providers like Big Rock, Go Daddy and others will have a similar cPanel like this which I have provided the screenshot below.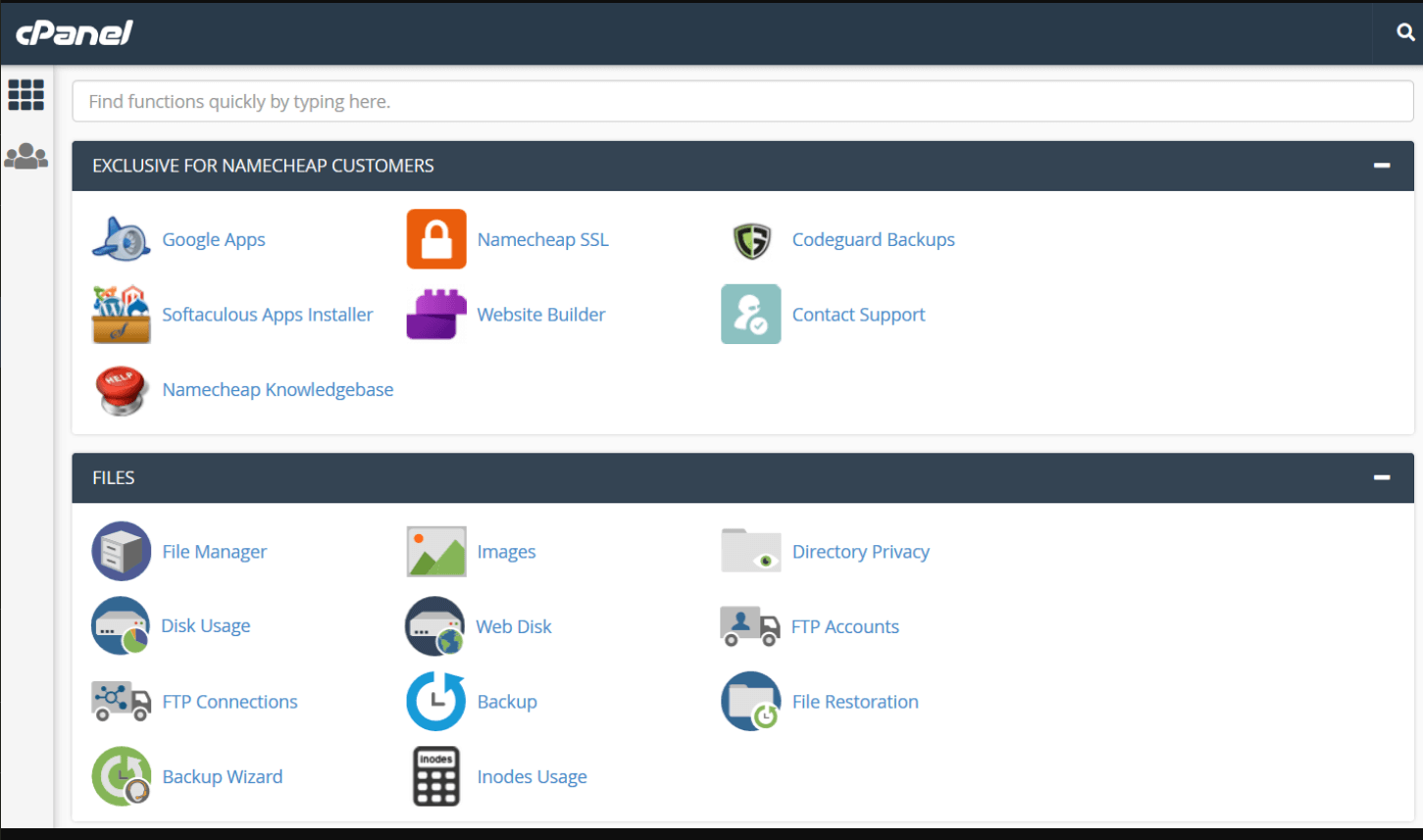 Now look for the Software/Services category and find the software named Softaculous And click on it. See the image below. Softaculous is a software that allows hosting companies to offer 1 click install for many scripts including WordPress. To be able to use Softaculous, your hosting provider must have this software installed on their server.

After clicking on the Sotaculous icon, you will be redirected to the softaculous dashboard in which you will see on the left-hand panel that there are a lot of software categories. Click on Blog Category and then select WordPress.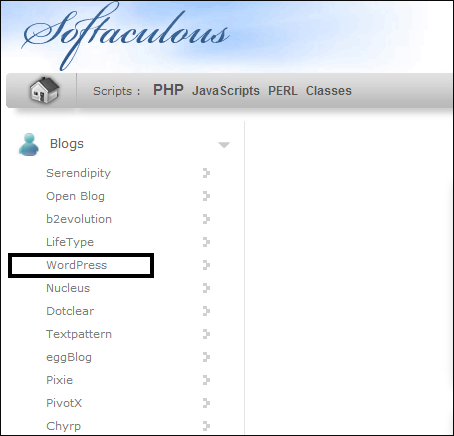 The installation process of WordPress will require you to fill in some important information related to your site.
First thing is to choose the domain name you want to install WordPress on. Next is to provide the directory to install the WordPress in. If you want to install the WordPress to be in the root directory of your site then you need to leave the directory field blank.
For example, if you have provided wp as the directory then all the other links will appear followed by /wp. Like www.yourdomain.com/wp/your-site-link. And if you left the directory field blank then your site would appear as www.yourdomain.com/your-site-link. I guess now you have a clear view of the directory field.
Next is to create the database name…. as this will be invisible to others you can put anything on it. Next is to choose the table Prefix to something else rather than keeping it to _wp. This is for enhancing an extra level of security to your WordPress blog/site.
Next is to enter your site name and description and leave the WPMU box unchecked since this is a simple WordPress installation and unless you know what you are doing.
Going next to the Admin Account Details you have to provide the Username, Password, and E-mail for the site of which Username and Password are required while logging in to the site. It is highly recommended not to keep the default username and password as "admin". Create something original and a strong password too.
Once you are done with this and if you wish to receive the installation details on your mail then provide the desired e-mail address in the "e-mail installation details to" field and finally click install.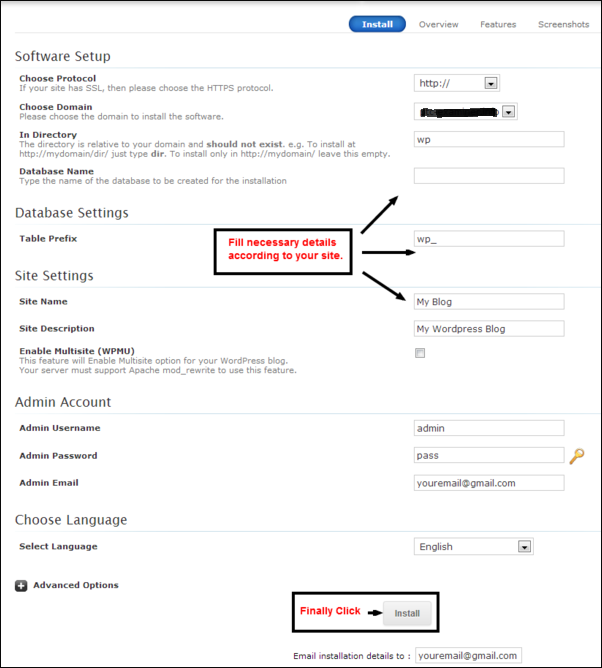 Once you click the install button, within a fraction of seconds WordPress will be installed on your site and you are now ready to go. All you need to do after that is go to www.yourdomain.com/wp-login.php and enter the username and password that you have provided during the installation process. Once you are logged in you are provided with your WordPress dashboard.
FAQs
What is web hosting?
Just like your house where you keep all your household items, in the samy way web hosting is a personal space for all your domains. All files related to your website like images, documents, themes, plugins, etc. will reside in your hosting.
Is hosting and a domain name similar?
No, web hosting and domain name are two different things and they both work together. You purchase domain names and web hosting separately and then connect your domain to the web hosting.
Can WordPress be installed on any domain?
Yes, WordPress is a software package that can be installed on any domain. In fact, every hosting provider now comes with a pre-installed WordPress software package that just needs to be configured for use.
What to choose WordPress.com or WordPress.org?
Both are related to the WordPress platform but WordPress.org provides you with a free software package that can be installed on any hosting and you have full control of your site. WordPress.com is in itself a hosting service that provides access to the WordPress platform but with several limitations until you upgrade it.
Conclusion
WordPress is an awesome platform to have for your blog or even a website. It is easy and beginner-friendly. With more and more beginners wanting to start their own blog WordPress is an awesome platform, to begin with.
Choosing a correct platform as we discussed above is a very much important and crucial step that one has to take at the very beginning of setting up the blog as this will measure the success of the blog.
WordPress.org provides a free "WordPress" software suite that can be downloaded and installed on any hosting panel.
Also, as now you have installed WordPress you might be looking for building a page builder for your site.
If you are facing any issues installing WordPress on your site, let us know in the comment below and we'll try to help you out ASAP.