At some point in time, you or someone might have asked or given a thought to creating a website or a blog. But might have dropped the idea considering the budget or the pain of hiring a developer who would do that for you.
What if I tell you that you just need to have a few dollars in your pocket and can create a beautiful & professional website just like anybody else? Also no need to go through the pain of hiring someone. Everything can be done right at your workstation. And the most important thing is that you will be learning the skill of creating such a blog/website which will help you in the future. Sounds great right!
Now whatever I have mentioned above can be achieved with the help of a popular Content Management System, short for CMS, called WordPress. It is free and highly recommended for beginners as it's easy to learn and it doesn't require someone to be tech-savvy. Trust me and you will surely love the path that I have taken you with me.
So, here's a comprehensive guide that has everything you need to get started with WordPress. I'll be taking you on the beautiful journey of creating websites with WordPress and guiding you through a step-by-step action that needs to be performed to have a website perfectly set up with WordPress.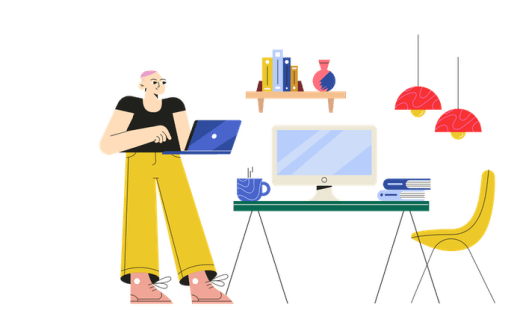 Let's begin!
What is WordPress & Why Choose it as Website Platform?
As I have mentioned earlier WordPress is one of the many Content Management systems (CMS) available out there on the Internet. It is one of the most popular and widely used website platforms on the internet and now powers around 40% of all websites on the internet.
If you are thinking about why we are focusing more on WordPress and why it is so popular as compared to other platforms… it is because I haven't told you enough about the power of WordPress and what can be done with it.
Our love for WordPress is immense and pure. And I am sure you'll gonna love it too once you start experiencing it.
As you have got an idea about what WordPress is, let's see some of the magical power of WordPress:
It's open source: It's been developed by the internet community and being open to community people are free to write plugins and enhancements to the WordPress core.
It's free: Yeah! You heard it right. Since WordPress is open source and under GNU licensing, it is free for anyone to use.
It's easy to use: You don't need to have a knowledge of coding or HTML, everything is built for you in the WordPress platform. It's simple as drag-and-drop to build appealing websites/blog.
It's robust: With WordPress taking large share on the internet attackers continue to target WordPress based websites to hack and steal data. As WordPress has a large community of developers they are constantly working to keep the platform hack proof.
It's SEO-ready: WordPress platform was designed keeping SEO in mind. It has several in-built features that you can use to optimze your content and improve your site's online visibility.
Read more: 4 Page Builders That Make Your Site Looks Flawless
How To Pick a Good Domain Name & Hosting
Here, comes the most interesting part of starting your journey. Picking up a good domain name for your blog/website will involve a little bit of brainstorming and to be frank it will take a couple of hours to a few days to come up with a good name. I am telling this from my own experience. Or it may click to you in a snap. It all depends on how creative you are.
Ideally, the domain name you are going to pick should be centered around your niche. It should reflect the area of interest on which your blog is based. Let's say your niche is to have articles based on pet and their well-being, so the name can include pets or anything related to them.
So, your ideal domain name should be the mixture of the following:
easy to remember – you don't want your visitors to make a note of your domain somewhere just because it is easy to forget
unique – it should uniqely identify your site.
short – we recomend having a max of 15 characters.
If nothing is coming to your mind about the domain you want to choose, worry not as you can simply go to our domain generator – Domain Spinner, and can spin up a few domains by throwing in some keywords you like.
Picking Up a Good Hosting Provider
Picking up a good & best hosting provider for your site is equally important as picking up a good domain name. Hosting is a web server where all your site's data will be stored like images, documents, and all other files. It is the backbone of your site.
Picking up a good hosting provider will eventually save you a hell of a time in the future as you continue to grow your site. There are tons of good hosting providers selling their services online and with this, it becomes an intimidating task of choosing one that will suit your needs.
But since you are just starting things up, we have researched for you so that you don't have to spend countless hours figuring out what hosting to choose and what to look for while choosing one.
We recommend you to go with the NameCheap, and we tell you why:
NameCheap, a well-known brand that has been in the industry for more than 20 years.
It is one of the most affordable hosting & domain providers
Offers reliable service with up to 100% uptime guarantee.
Offers free domain with hosting plans
Free Supersonic CDN
Free domain name and privacy protection
30-day money-back guarantee.
You can also check out our detailed review of NameCheap
Once you click on the NameCheap link, you will be presented with a page like below.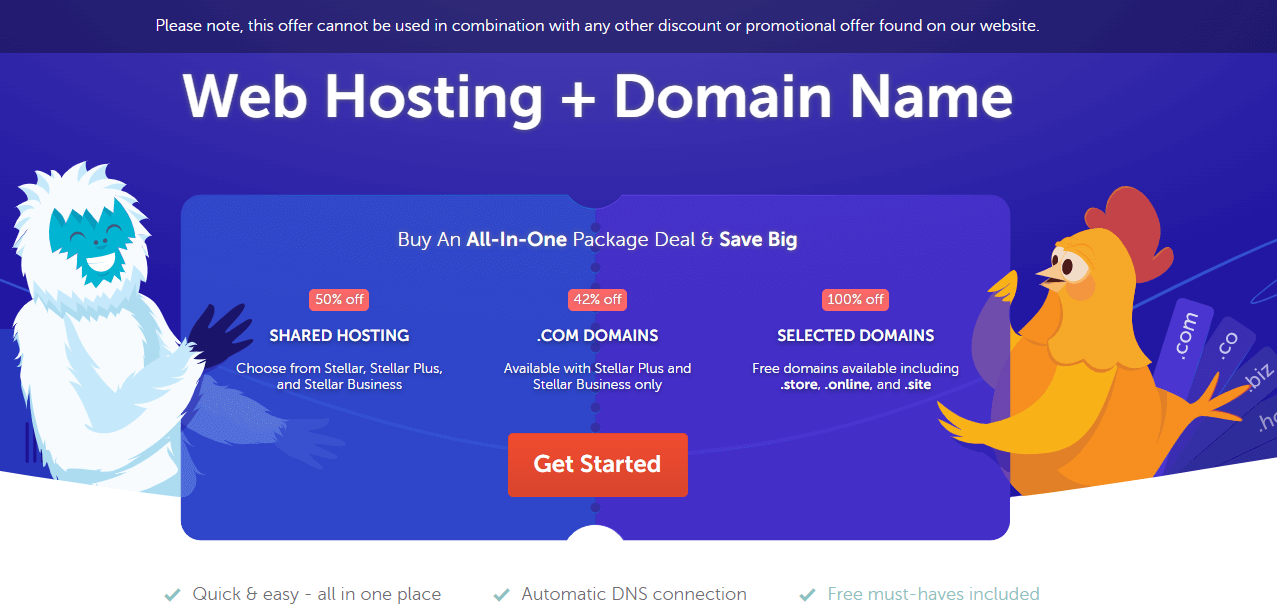 Click on Get Started button and you will see 3 different hosting plans. As you are just starting things out it is better to go with the lower plan – Stellar which will cost you $21.88 per year i.e $1.88 per month. Quite a good deal… right? And yes you can upgrade the plan later if you like.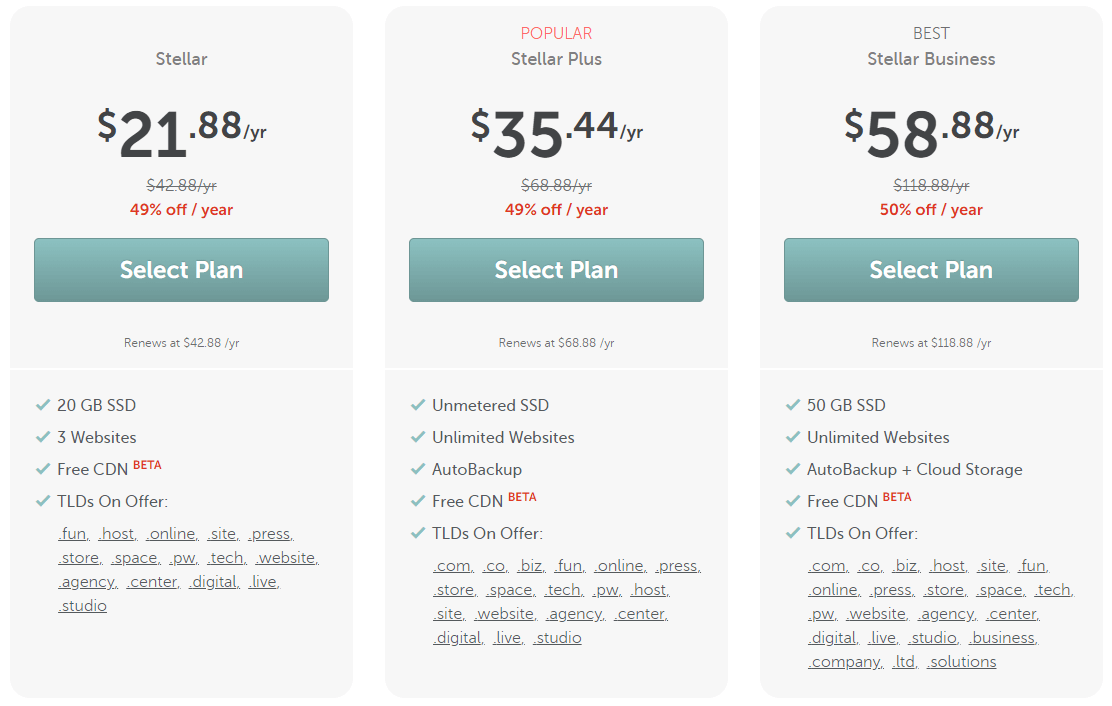 After selecting a plan you will be asked to enter the domain name that you have decided to register for earlier. Once you have added your domain, click on Connect to Hosting button.
Make sure you check everything before you continue to the cart. It's always a good thing to double-check the domain name and hosting package that you have selected. Typo in a domain name will be a nightmare once you have already paid for it as it cannot be changed later. You don't want to spend a few bucks in registering another domain because of this.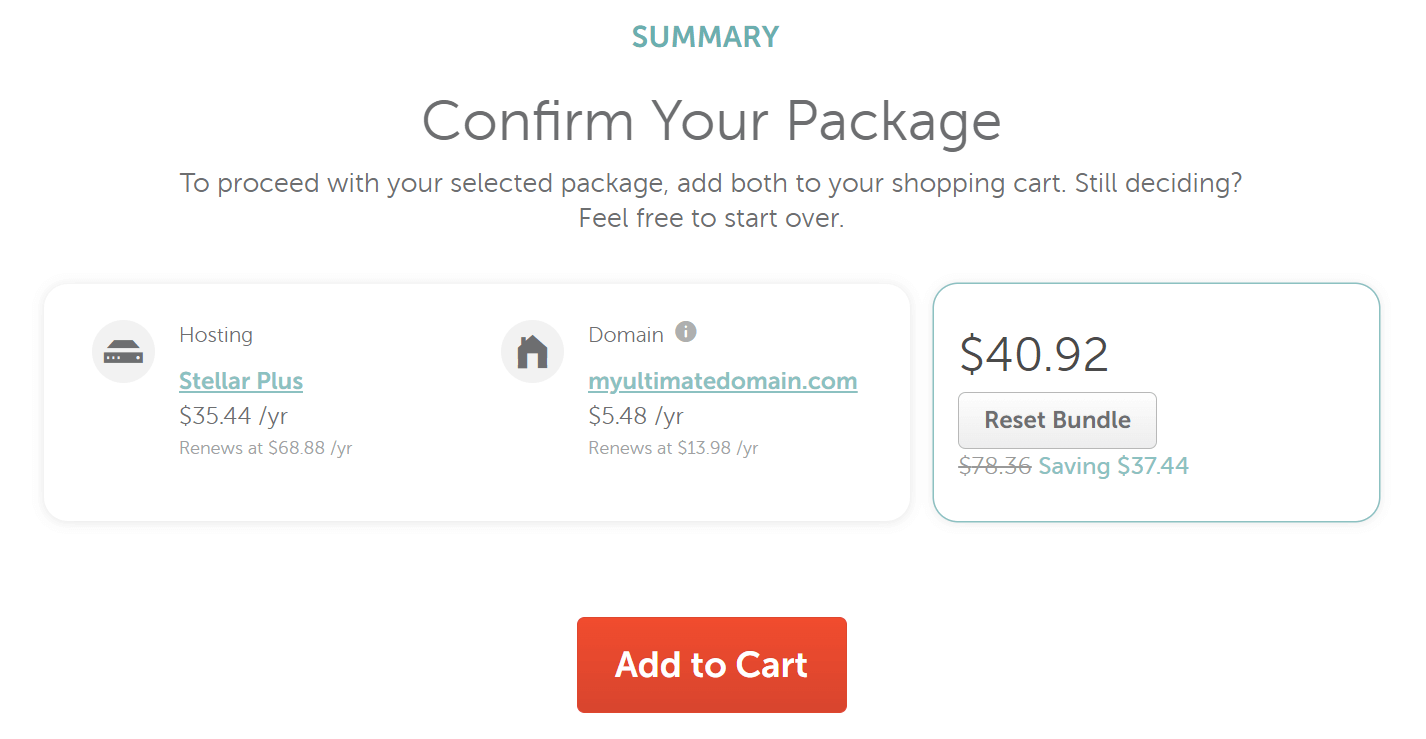 Once everything is verified, click on Add to Cart button, and on the next page, there are a couple of things that need to be taken care of.
First thing first, I would recommend keeping your domain to auto-renewal state as we usually tend to forget things and it is a high chance that we lose access to our domain if we forget to renew it on time. Secondly, NameCheap gives free access to domain privacy with every domain you purchase. Keeping it checked is a good idea as your personal information will not be revealed to the general public or I might say, scammers.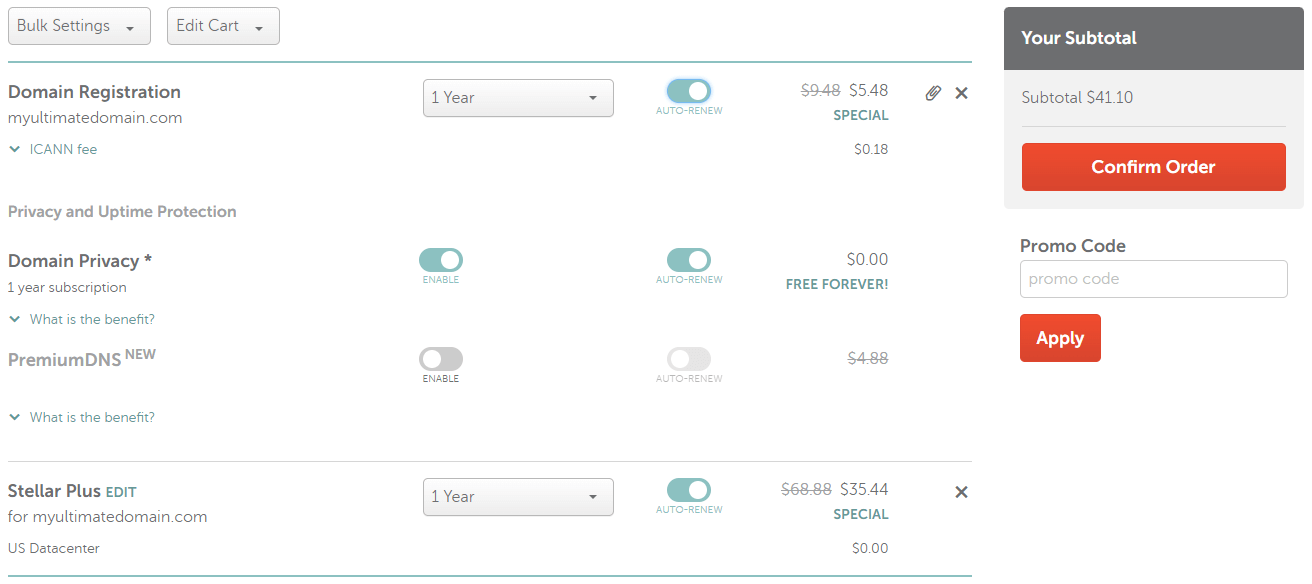 The next step is to simply make a purchase and we'll then go ahead with WordPress installation.
How to Install WordPress via cPanel
Now that you have signed up for the hosting plan from Namecheap, you would have received an email having details regarding your hosting plan. This would include username, password, link to a cPanel, and some information related to your nameserver. With all these details in hand, your hosting is set up and the only thing that needs to be done is to install WordPress software.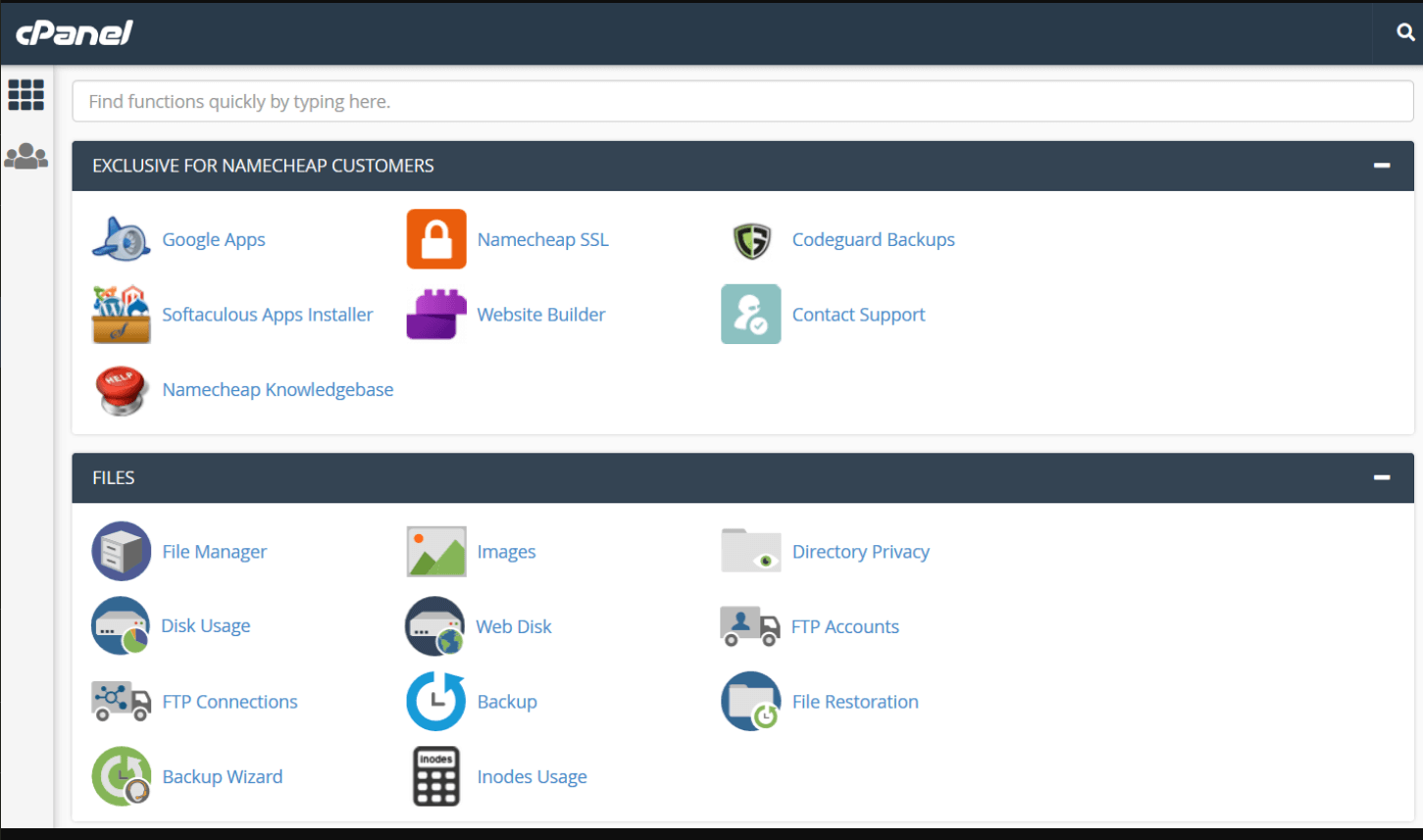 Look for the app named "Softaculous App Installer" in your cPanel and click on WordPress.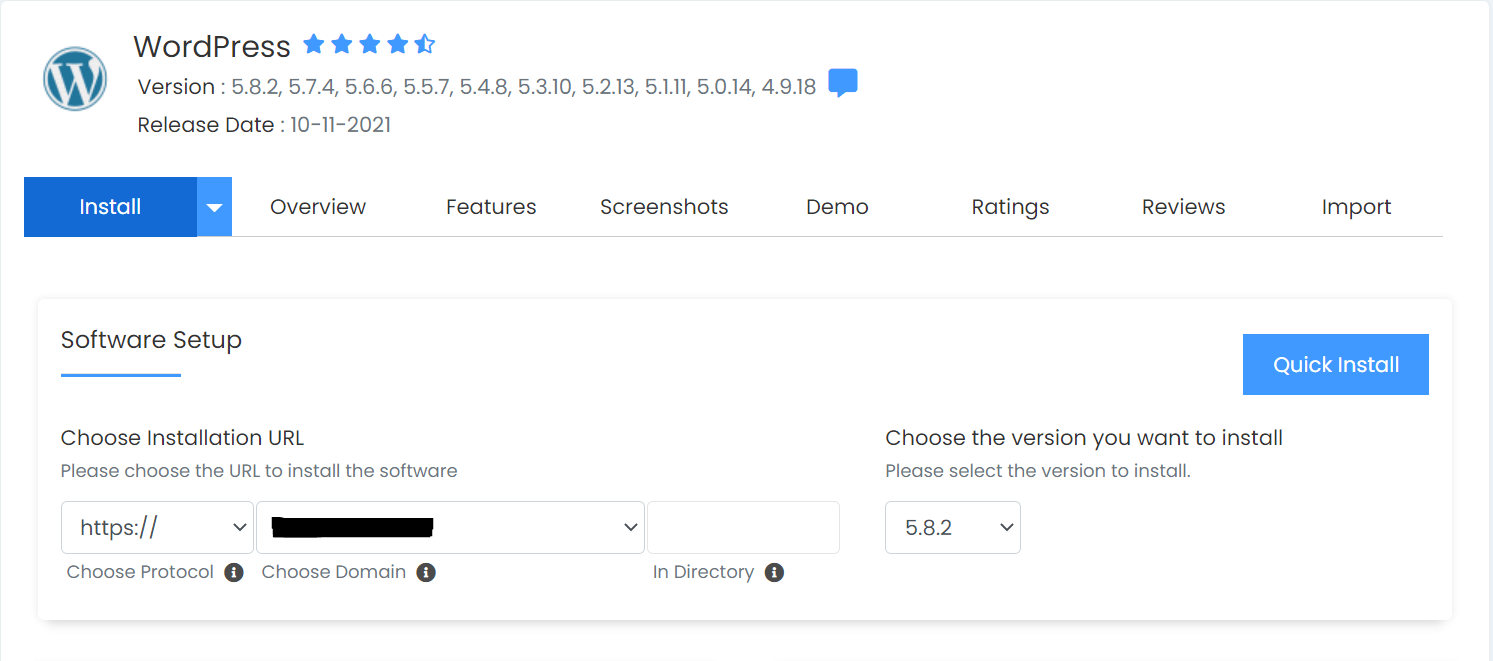 Next, under the Site Settings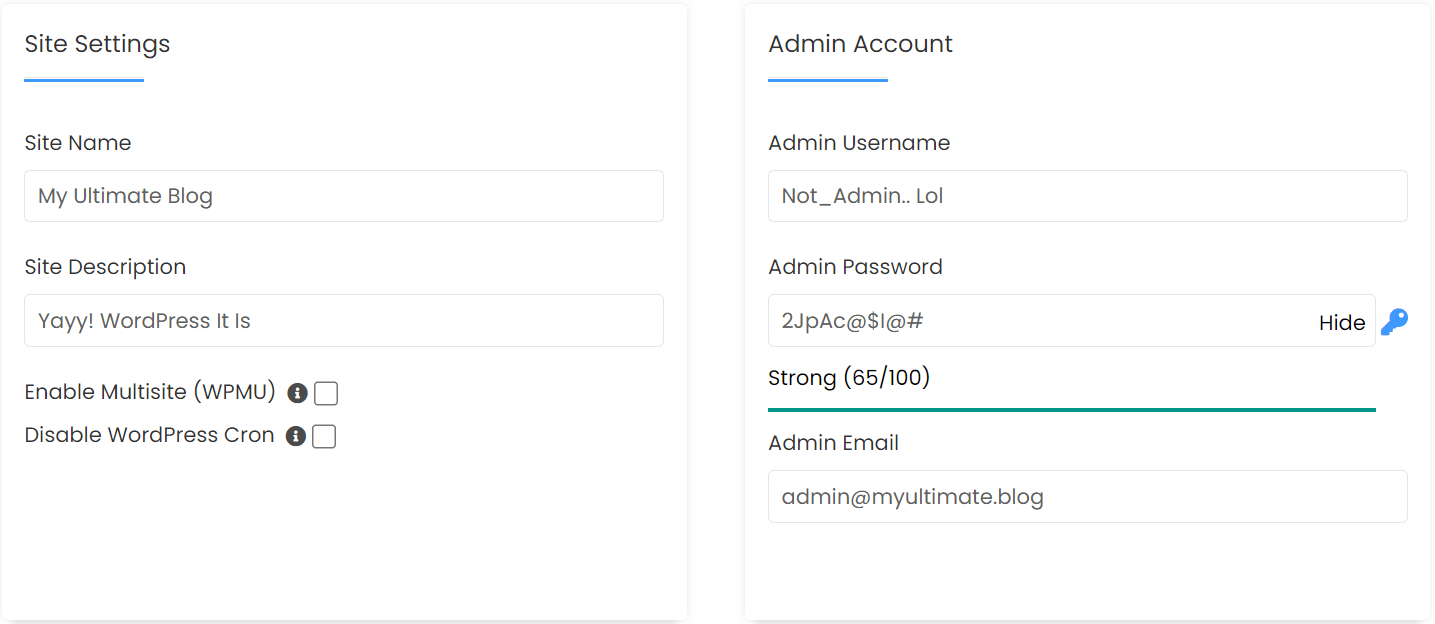 Finally, under the Advanced Options section, we have a few more options to look at. Let's see them one by one.
The very first thing is to have an option enabled for Auto Upgrade WordPress Plugins & Themes. Another thing is to have an option enabled for Auto Upgrade of WordPress as well. WordPress community and other developers are constantly working on fixing the bug and security holes. Hence, having these options enabled becomes very much important as this will make sure to apply the update automatically to your plugins, themes, or even WordPress software the moment it is available.
(Optional Step) The other thing is to set Automatic backups: daily or weekly. If this service comes with your hosting plan then it's good to have a backup of your site once every week as this will make sure you have a backup to restore in case you mess with your site or any unexpected circumstances.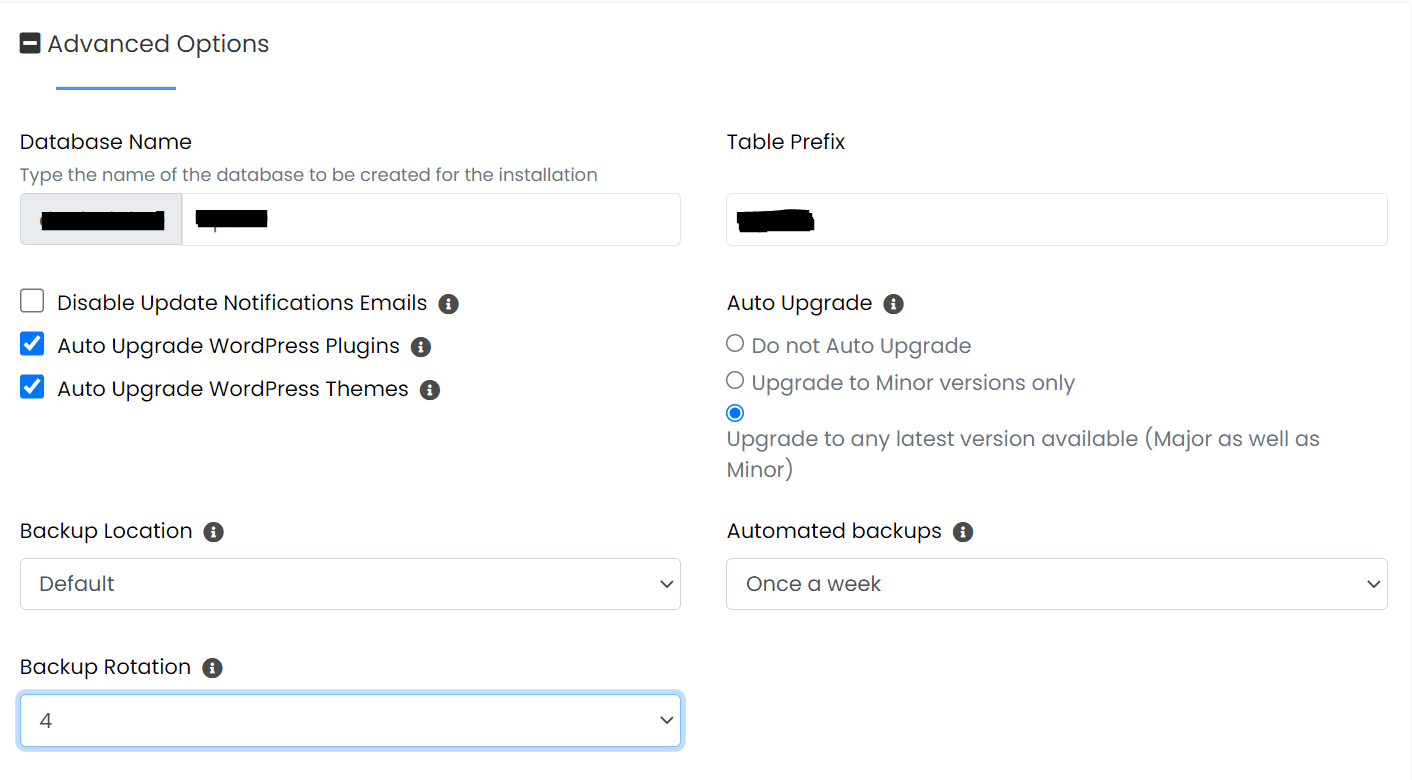 Once everything is set up and WordPress is installed on your server, you will be provided with a login link to your site. By default, the login URL to WordPress installation is:
http://myultimatedomain.com/wp-login.php
This is how the login page looks like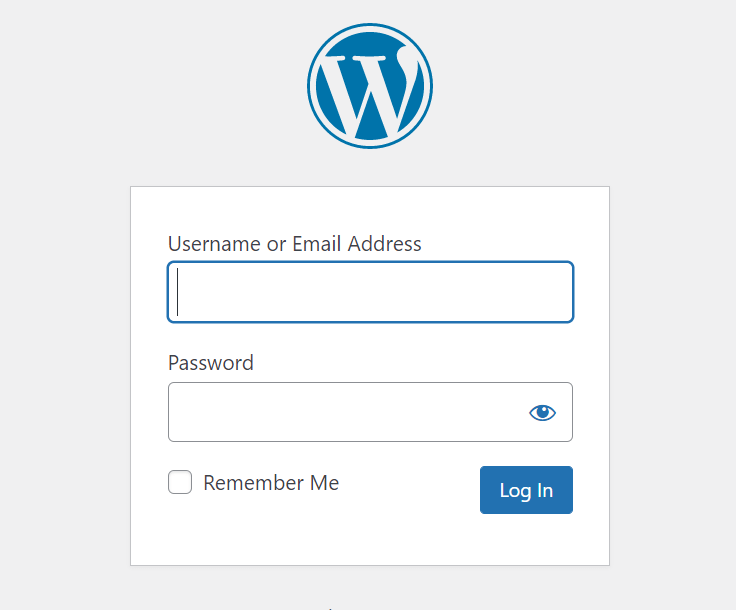 Configure WordPress & Explore UI
Once you have entered your credentials (the one you have provided while installing WordPress), you will be presented with a WordPress dashboard like below.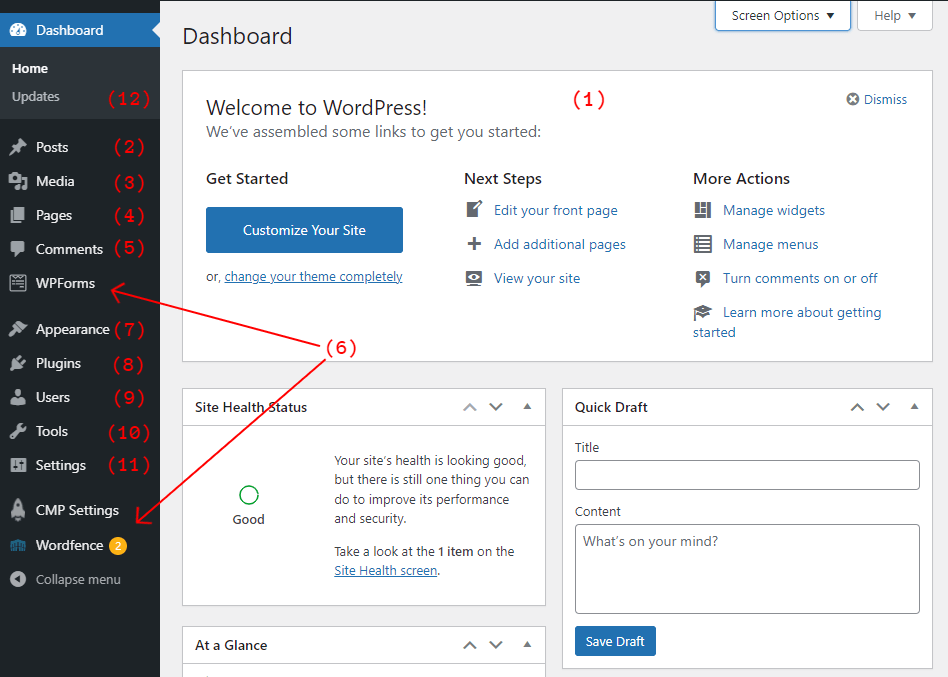 So, let's just give you a brief tour of what a WordPress dashboard looks like and what all you can do from there. I'll try to explain every point that I have mentioned above in the image so that you can have a brief overview of how you can get started with WordPress.
(1)

Welcome Screen

– it is a welcome message that you'll see when you log in to the WordPress panel.
(2) Posts – from here you can create your blog posts.
(3) Media – this panel allows you to upload media like images and files to your server.
(4) Pages – this will help you in creating sub-pages for your blog/site like About Us, etc.
(5) Comments – this section allows you to have a full control of the comments that have been posted by your user like the comments that have not been approved by admin, can be approved from here.
(6)

WPForms, CMP & Wordfence

– these are the few sections that will be shown here once you start installing plugins. From there, you can set up the individual plugin settings. In my case I have few plugins like WPForms, CMP and Wordfence installed. The more you install the plugins the more you see these individual sections.
(7) Appearance – this section allows you to change the appearance of your site like installing and setting up theme, customizing navigation menus, and more.
(8) Plugins – this is the section from where you will install plugins. Apart from that, you can activate, deactivate and delete the ones that are not longer required.
(9) Users – from here details about all users for the site can be seen. If any new users has to be added, it can be done from here.
(10) Tools – this section provides the functionality to view your site's health and if you want to import or export your exisiting configuration, posts or coments from another system, it can be done from here.
(11) Settings – Now this is the main panel from where you can control the core of your site like changing name, URL of your site, how your comments should function, etc.
(12) Updates – from here you can upgrade the WordPress software, themes and plugins.
These are a few sections that you should be aware of and will get you started. The more you explore it the more you will get to know about it.
Next, we'll look at a few important things to configure WordPress.
Also read: Why You Must Use CDN for Your Website Images
Conclusion
That's it. You've just created a WordPress website for yourself. Pat on your back!
Getting started WordPress is really not a big thing but the initial process of starting up a website is. We have made sure that even a pure beginner can find this article easy to get started.
If you are still having any questions or running into any difficulties, simply comment below and we'll get back to you ASAP!